SCOTTISH FA CUP 1895-96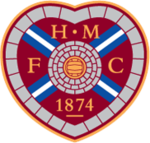 Winners: Heart of Midlothian
Runners-up: Hibernian
Holders from previous season: St Bernard's
Scottish Football Association AGM: Qualifying Cup Proposal
7 May 1895
The Scottish Committee proposed that a qualifying cup should be instituted. Mr Sliman said it would be a stimulas to the young clubs, and would be for the good of football generally. Mr McLean (Ayr Parkhouse), seconded its proposal, as it frequently happened that the exempted clubs snuffed out at the first attempt the qualifying clubs left in. Mr Hood (Ayrshire), was against the exemption rule altogether. He moved accordingly. Mr McCulloch pointed out that the country clubs had a double chance. It was agreed by 28 to 23 votes to have the qualifying cup.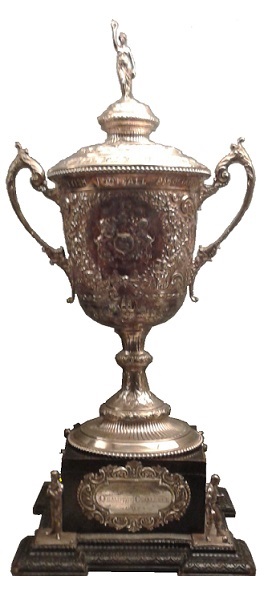 Evening Telegraph (8 May 1895)
Committee Meeting - Exemptions
6 June 1895
The selection of the 16 clubs to be exempted from the preliminary stage of the National Cup competition next season was considered. In addition to the semi-finalists in the last competition, St Bernard's, Renton, Heart of Midlothian and Dundee, it was agreed to exempt Queen's Park and the 7 remaining clubs in the first division of the League - Celtic, Rangers, Third Lanark, St Mirren, Clyde, Dumbarton and Hibernian. For the last 4 places, 6 clubs were nominated, and the result of the ballot was that the following 4 were successful: Leith Athletic (16 votes), Kilmarnock (16 votes), Port Glasgow Athletic (15 votes) and Morton (12 votes). The unsuccessful clubs were: Motherwell (11 votes) and Abercorn (5 votes).
The Scotsman (7 June 1895)
Qualifying Cup First round

31 August 1895

4th VBSR (Cameronians)
0
-
10
Cowlairs

31 August 1895

Abercorn
6
-
2
Cartvale

31 August 1895

Aberdeen
1
-
9
Victoria United

31 August 1895

Airdriehill
2
-
4
Blantyre

31 August 1895

Albion Rovers
4
-
0
Dykehead

31 August 1895

Arbroath
5
-
0
Brechin

Walkover

Arthurlie
Lochwinnoch

Scratched

31 August 1895

Ayr Parkhouse
3
-
1
Saltcoats Victoria

31 August 1895

Bathgate
5
-
0
Linlithgow Athletic

31 August 1895

Beith
0
-
0
Kilbarchan

Walkover

Blairgowrie Our Boys
Vale of Atholl

Scratched

Walkover

Bo'ness
Kelso

Scratched

31 August 1895

Burnbank Swifts
2
-
6
Partick Thistle

31 August 1895

Clackmannan
4
-
3
Helensburgh Union

Scratched

Comrie
Fair City Athletic

Walkover

31 August 1895

Culter
0
-
8
Orion

Scratched

Dalry
Paisley Celtic

Walkover

31 August 1895

Denny Athletic
2
-
1
Rumford Rovers

31 August 1895

Dundee Wanderers
9
-
3
Forfar Athletic

31 August 1895

East Stirlingshire
3
-
2
Falkirk

31 August 1895

Gairdoch
2
-
4
Dunipace

31 August 1895

Galston
8
-
0
Johnstone

31 August 1895

Garlieston
2
-
3
Newton Stewart Athletic

31 August 1895

Glengowan
4
-
1
Cambuslang

Walkover

Grasshoppers
Vale of Leven

Scratched

31 August 1895

Hamilton Academical
1
-
1
Airdrieonians

31 August 1895

Hamilton Harp
5
-
2
Northern

31 August 1895

Hurlford
0
-
1
Annbank

31 August 1895

Inverness Thistle
1
-
1
Inverness Caledonian

31 August 1895

Kilbirnie
1
-
3
Ayr

31 August 1895

Kilmarnock Athletic
4
-
0
Irvine

Walkover

Kilsyth Hibernian
Slamannan Rovers

Scratched

31 August 1895

Kilsyth Wanderers
1
-
2
Alloa Athletic

31 August 1895

King's Park
4
-
0
Duntocher Harp

aet

31 August 1895

Lanemark
4
-
3
Kilwinning Eglinton

31 August 1895

Linthouse
2
-
2
Gordon Highlanders

aet

31 August 1895

Lochee United
2
-
1
Dundee Harp

31 August 1895

Lochgelly United
5
-
1
Adventurers

31 August 1895

Lugar Boswell
7
-
1
Paisley Academicals

31 August 1895

Montrose
3
-
0
Arbroath Wanderers

31 August 1895

Newtown Thistle
3
-
3
Camelon

31 August 1895

Penicuik Athletic
2
-
2
Cowdenbeath

31 August 1895

Polton Vale
3
-
2
Bonnyrigg Rose

31 August 1895

Raith Rovers
4
-
3
Casuals

Walkover

Rob Roy
Dunkeld and Birnam

Scratched

31 August 1895

Royal Albert
0
-
1
Motherwell

31 August 1895

Selkirk
3
-
4
2nd Battalion Black Watch

aet

Walkover

St Cuthbert Wanderers
Barholm Rovers

Scratched

31 August 1895

St Johnstone
9
-
1
Vale of Ruthven

31 August 1895

Stevenston Thistle
2
-
2
Monkcastle

31 August 1895

Thornliebank
1
-
0
Neilston

31 August 1895

Uphall
2
-
5
Kirkcaldy

31 August 1895

West End (Oban)
4
-
5
Duncrub Park

31 August 1895

Wishaw Thistle
8
-
0
Battlefield

Battlefield protested due to ineligible player

Bye

5th Kirkcudbrightshire Rifle Volunteers

Bye

Clachnacuddin

Bye

Dunblane

Bye

Gaelic

Bye

Kirriemuir

Bye

Mossend Swifts

Bye

Peterhead

Bye

Stenhousemuir

Replays

7 September 1895

Airdrieonians
4
-
1
Hamilton Academical

7 September 1895

Battlefield
1
-
1
Wishaw Thistle

7 September 1895

Camelon
2
-
2
Newtown Thistle

7 September 1895

Cowdenbeath
8
-
1
Penicuik Athletic

7 September 1895

Inverness Caledonian
3
-
1
Inverness Thistle

7 September 1895

Kilbarchan
1
-
4
Beith

7 September 1895

Linthouse
7
-
3
Gordon Highlanders

7 September 1895

Monkcastle
4
-
2
Stevenston Thistle

2nd Replays




14 September 1895

Newtown Thistle
4
-
3
Camelon

Barrowfield Park, Glasgow

14 September 1895

Wishaw Thistle
1
-
1
Battlefield

3rd Replay


21 September 1895

Battlefield
1
-
3
Wishaw Thistle

Played at Fir Park, Motherwell

Qualifying Cup Second round

14 September 1895

5th Kirkcudbrightshire Rifle Volunteers
8
-
2
Cuthbert Wanderers

14 September 1895

Airdrieonians
1
-
0
Partick Thistle

Partick Thistle protested

14 September 1895

Annbank
3
-
0
Hamilton Harp

14 September 1895

Ayr
5
-
1
Paisley Celtic

14 September 1895

Ayr Parkhouse
3
-
2
Glengowan

14 September 1895

Beith
1
-
3
Galston

14 September 1895

Blairgowrie Our Boys
3
-
3
Arbroath

14 September 1895

Clachnacuddin
5
-
2
Inverness Caledonian

21 September 1895

Clackmannan
5
-
0
Newtown Thistle

14 September 1895

Dundee Wanderers
4
-
2
Duncrub Park

14 September 1895

East Stirlingshire
7
-
0
2nd Battalion Black Watch

Scratched

Gaelic
Kilmarnock Athletic

Walkover

14 September 1895

Kilsyth Hibernian
2
-
2
Cowdenbeath

14 September 1895

King's Park
3
-
2
Mossend Swifts

14 September 1895

Kirkcaldy
4
-
0
Bo'ness

14 September 1895

Kirriemuir
4
-
6
Dunblane

14 September 1895

Lanemark
5
-
1
Lugar Boswell

14 September 1895

Linthouse
6
-
2
Cowlairs

14 September 1895

Lochgelly United
4
-
1
Grasshoppers

14 September 1895

Monkcastle
0
-
3
Blantyre

14 September 1895

Motherwell
2
-
3
Abercorn

14 September 1895

Peterhead
2
-
5
Orion

14 September 1895

Polton Vale
7
-
1
Denny Athletic

14 September 1895

Raith Rovers
6
-
2
Dunipace

14 September 1895

Rob Roy
2
-
2
Fair City Athletic

Fair City protested; match declared void

14 September 1895

St Johnstone
4
-
2
Dundee Hibernian

14 September 1895

Stenhousemuir
7
-
0
Bathgate

14 September 1895

Thornliebank
0
-
0
Arthurlie

28 September 1895

Wishaw Thistle
1
-
1
Albion Rovers

Bye

Alloa Athletic

Bye

Montrose

Bye

Newton Stewart Athletic

Bye

Victoria United

Replays

5 October 1895

Albion Rovers
5
-
1
Wishaw Thistle

Walkover

Arbroath
Blairgowrie Our Boys

21 September 1895

Arthurlie
1
-
0
Thornliebank

Walkover

Cowdenbeath
Kilsyth Hibernian

Scratched

21 September 1895

Partick Thistle
5
-
1
Airdrieonians

21 September 1895

Rob Roy
Fair City Athletic

Fair City did not appear; tie awarded to Rob Roy

Qualifying Cup Third round

28 September 1895

5th Kirkcudbrightshire Rifle Volunteers
1
-
3
Arbroath

28 September 1895

Abercorn
3
-
0
Kirkcaldy

12 October 1895

Albion Rovers
0
-
2
East Stirlingshire

28 September 1895

Annbank
3
-
0
Linthouse

28 September 1895

Arthurlie
3
-
2
Stenhousemuir

28 September 1895

Ayr
7
-
1
Clachnacuddin

28 September 1895

Dunblane
2
-
3
Cowdenbeath

28 September 1895

Dundee Wanderers
4
-
1
Lanemark

28 September 1895

Galston
1
-
2
Lochgelly United

28 September 1895

Kilmarnock Athletic
1
-
3
Blantyre

28 September 1895

King's Park
1
-
0
Ayr Parkhouse

28 September 1895

Newton Stewart Athletic
2
-
3
Alloa Athletic

28 September 1895

Polton Vale
3
-
1
Victoria United

28 September 1895

Raith Rovers
3
-
1
Montrose

5 October 1895

Rob Roy
4
-
4
Clackmannan

28 September 1895

St Johnstone
3
-
1
Orion

Bye

Partick Thistle
Replays

12 October 1895

Clackmannan
3
-
3
Rob Roy

2nd Replay




19 October 1895

Rob Roy
1
-
2
Clackmannan

Played at Forthbank, Stirling

Qualifying Cup Fourth round

12 October 1895

Alloa Athletic
5
-
4
Partick Thistle

Bye

Abercorn

Bye

Annbank

Bye

Arbroath

Bye

Arthurlie

Bye

Ayr

Bye

Blantyre

Bye

Clackmannan

Bye

Cowdenbeath

Bye

Dundee Wanderers

Bye

East Stirlingshire

Bye

King's Park

Bye

Lochgelly United

Bye

Polton Vale

Bye

Raith Rovers

Bye

St Johnstone
Qualifying Cup Fifth round

26 October 1895

Alloa Athletic
0
-
3

Abercorn

26 October 1895

Arbroath
3
-
2

Polton Vale

12 October 1895

Arthurlie
6
-
4

Cowdenbeath

26 October 1895

Blantyre
2
-
3

East Stirlingshire

26 October 1895

Clackmannan
3
-
1

Ayr

26 October 1895

Dundee Wanderers
0
-
3

Annbank

26 October 1895

Lochgelly United
2
-
1

Raith Rovers

Raith Rovers protested

26 October 1895

St Johnstone
2
-
6

King's Park

Replays


2 November 1895

Raith Rovers
2
-
1

Lochgelly United

Qualifying Cup Quarter-Finals

9 November 1895

Annbank
5
-
1

Arthurlie

9 November 1895

Arbroath
2
-
1

Abercorn

9 November 1895

Clackmannan
0
-
2

East Stirlingshire

16 November 1895

Raith Rovers
1
-
4

King's Park

Qualifying Cup Semi-Finals

23 November 1895

King's Park
1
-
2

East Stirlingshire

23 November 1895

Arbroath
0
-
0

Annbank

Replay

30 November 1895

Annbank
4
-
2

Arbroath

Qualifying Cup Final

7 December 1895

East Stirlingshire
1
-
3

Annbank

Played at Underwood Park, Paisley

Scottish Cup 1st round

18 January 1896

3rd Lanark Rifle Volunteers
6
-
0
Leith Athletic

18 January 1896

Annbank
3
-
2
Kilmarnock

GIANT KILLING

11 January 1896

Arbroath
5
-
0
King's Park

18 January 1896

Ayr
3
-
2
Abercorn

11 January 1896

Blantyre
1
-
12
Heart of Midlothian

18 January 1896

Celtic
2
-
4
Queen's Park

GIANT KILLING

18 January 1896

Dumbarton
1
-
1
Rangers

11 January 1896

East Stirlingshire
2
-
3
Hibernian

11 January 1896

Lochgelly United
2
-
1
Raith Rovers

Raith Rovers protested

11 January 1896

Morton
2
-
3
Dundee

11 January 1896

Polton Vale
0
-
3
Clyde

18 January 1896

Port Glasgow Athletic
4
-
2
Arthurlie

11 January 1896

Renton
1
-
0
Cowdenbeath

18 January 1896

St Bernard's
8
-
1
Clackmannan

11 January 1896

St Johnstone
4
-
3
Dundee Wanderers

11 January 1896

St Mirren
7
-
0
Alloa Athletic

Scottish Cup 1st round replays

1 February 1896

Raith Rovers
5
-
2
Lochgelly United

Played at Newton Park

25 January 1896

Rangers
3
-
1
Dumbarton
Scottish Cup 2nd round

25 January 1896

3rd Lanark Rifle Volunteers
4
-
1
Dundee

25 January 1896

Arbroath
3
-
1
St Johnstone

1 February 1896

Ayr
1
-
5
Heart of Midlothian

8 February 1896

Hibernian
6
-
1
Raith Rovers

25 January 1896

Queen's Park
8
-
1
Port Glasgow Athletic

GIANT KILLING

1 February 1896

Rangers
5
-
0
St Mirren

25 January 1896

Renton
2
-
1
Clyde

DIVISION TWO BEAT DIVISION ONE

25 January 1896

St Bernard's
2
-
0
Annbank

Scottish Cup Quarter-final

8 February 1896

3rd Lanark Rifle Volunteers
3
-
3
Renton

8 February 1896

Arbroath
0
-
4
Heart of Midlothian

8 February 1896

Queen's Park
2
-
3
St Bernard's

15 February 1896

Rangers
2
-
3
Hibernian

Replay




15 February 1896

Renton
2
-
0
3rd Lanark Rifle Volunteers

DIVISION TWO BEAT DIVISION ONE

Semi-final

22 February 1896

Heart of Midlothian
1
-
0
St Bernard's

Played at Tynecastle Park, Edinburgh

22 February 1896

Hibernian
2
-
1
Renton

Played at Easter Road, Edinburgh

Final

14 March 1896

Heart of Midlothian
3
-
1
Hibernian

Played at Logie Green, Edinburgh

17,034

Baird, King, Michael

O'Neill